Ubiquiti UniFi Video - Video Surveillance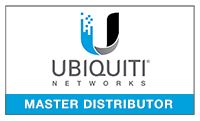 UniFi Video is a highly scalable, feature-rich, end-to-end hardware and software platform. Expand your surveillance network with hundreds of indoor/outdoor video cameras across multiple locations.
The Ubiquiti UniFi Video Surveillance systems are dyamic for varied applications, such as fixed smaller spaces and larger areas such as warehouses where camera dexterity is paramount.