Customer Case Studies - D-artagnan, Budapest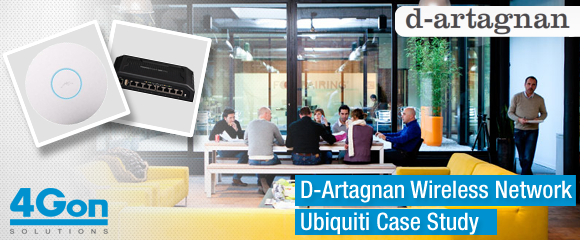 A Belgian advertising company based in Bruges, D-artagnan purchased Ubiquiti products from 4Gon Solutions for an office of theirs in Budapest, Hungary, to replace an existing network they had installed.
"The wireless network has been up and running for over 3 months without problems. We're using it to have 4 SSID's throughout the building."

Anthony Van Oyen
About
D-artignan were founded in 2001. They produce graphic designs, conceptual campaigns and offer communication consultancy services. Employing 14 members of staff, they offer their service to a international customer base.
The Challenge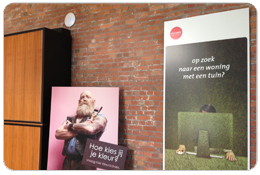 The plan was to replace an existing network in the office building that the company is situated. With 14 members of staff, the network would need to be able to handle between 24 to 50 concurrent users using devices such as laptops, tablets and smartphones.
The Solution
The solution took the form of: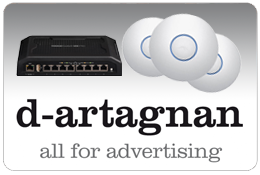 The network needed for it to be possible for users to have freedom to move throughout the 1200 square meter office whilst maintaining connection.
The Ubiquiti UniFi Pro was chosen for the job. With a range of 400ft and enabling for up to 200 concurrent users, the UniFi Pro is well qualified to meet the requirements. By combining these access points with the TOUGHSwitch, a reliable and diverse networking solution can be implemented.
A Ruckus Wireless solution was considered, using two ZoneFlex Access Points and a ZoneDirector. In the end, Ubiquiti was chosen because it offered a higher cost to performance ratio.
The Results
25-49 concurrent users connected

Wire free environment

Ability to expand and upgrade

Network covers their 1200m2 office building
As of August 2013, the network has been up and running for over three months without problems.