Customer Case Studies - DIY SOS in Aid of Children in Need for Little Miracles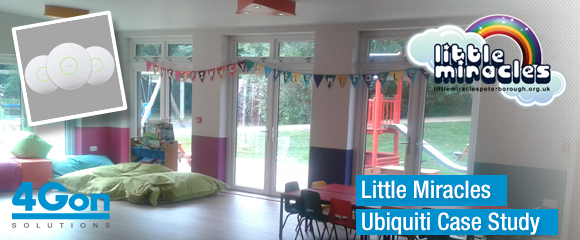 4Gon Solutions donated a Ubiquiti UniFi PRO Access Point 3 Pack to 'The Little Miracles' Project as part of BBC's charity 'Children in Need' featured in the BBC One special programme 'DIY SOS: The Big Build with Children in Need' and was used as part of a life changing transformation to the centre for disabled children in Peterborough.

About
Little Miracles, located in Peterborough, is a charity and support group led by parents, for children that have additional needs, disabilities and life limiting conditions. In October 2013 they were given the option to move to a far larger site that was more suited to their needs.
The Challenge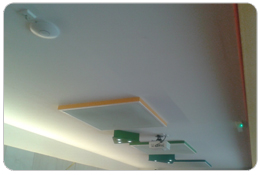 While the new site was much more fit for purpose, it was originally unsuitable for the children. After a comprehensive makeover of the location via the DIY SOS team for Children in Need, a new multi-purpose centre was built fully equipped with disabled access.
The next challenge was to set up a wireless network suitable for the 2 and a half acre site. With over 2,500 children registered to the centre, the network would need to be able to handle a large amount of concurrent users and devices.
The Solution
A wireless solution was put in place in the form of:
1x Ubiquiti UniFi PRO 3 Pack
The Ubiquiti UniFi Access Point is able to offer speeds of up to 300Mbps in the 2.4GHz band at ranges of up to 400ft. Each UniFi model allows for 100 concurrent users and can be mounted easily on walls and ceilings.
Photos
Click the images below to enlarge