Customer Case Studies - Prosperous National Primary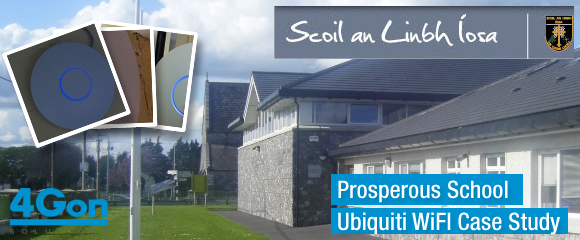 Prosperous National is a Primary School enrolling over 500 pupils based in the Republic of Ireland. The Prosperous Primary School required a wireless solution using the Ubiquiti Unifi Pro's.
"The network works brilliantly, the entire school can now connect to our wireless network and we are all very happy"

John Molloy, Prosperous National, Primary School
About
Prosperous National School is located in the village of Prosperous, County Kildare, Ireland. The school which has 500 pupils has gone through several extensions to cope with the increase in population of the surrounding area. Prosperous has two Assisted Learning Classes that opened in 2001.

The Challenge

The school decided to implement a wireless solution that would benefit the two hundred or more potential users that includes both staff and students. No previous wireless networks had been in place so the solution would be implemented from scratch.
The network would need to handle between 50-99 concurrent users using laptops, iPads and other devices. Connectivity would need to be ensured in 20 different classrooms.


The Solution
The school decided to use one Ubiquiti UniFi UAP Pro and one Ubiquiti UniFi UAP-PRO 3 Pack Access Points to provide network access across the school. With up to 100 users seeking to use the network at peak times, the UniFi Pro model is highly qualified to achieve this.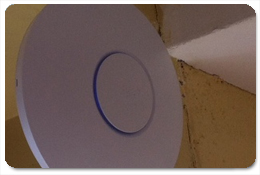 The Ubiquiti UniFi Pro offers a range of 400ft and operates in both the 2.4 and 5GHz frequency bands. The UniFi Pro offers a Gigabit Ethernet Port and is 802.3af Compliant.

By using a wireless solution it is possible to avoid the problem of having too many cables and wires, which can become a pressing health and safety risk, especially in a classroom.



Prosperous National Primary School also easily applied for credit terms with 4Gon Solutions making the ordering process ideal as they could receive their equipment the next working day.
4Gon Solutions also provided video tutorials of the Ubiquiti Unifi setup process, making installation go smoothly.

The Results
Wireless Network provided for the entire school
50- 99 concurrent users at one time connected
Wire free environment
Ability to extend Ubiquiti wireless network