Video Reviews
Expand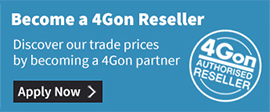 Ubiquiti airVision
Ubiquiti airVision
The Ubiquiti airVision provides advanced recording capabilities and powerful analytics with a breakthrough web based user interface. Ubiquiti airVision is a revolutionary price/performance IP video surveillance system which is combined with Ubiquiti's powerful line of H.264 megapixel airCam IP Cameras.
Quantity Price Discounts Available! Click on the arrow to reveal.
Need 10+ products or can't find what you need? Get a
quick quote
or call us now on 0330 088 0295!
There are no products to list in this category.