Access Points Buying Guide
Choosing an Access Point for the first time? Or looking to upgrade? See some of the most important points you need to consider.
An access point, also referred to as an AP, or WAP is a networking hardware device that typically connects to a layer 2 network with an internet gateway. This then creates a WLAN to distribute a wireless connectivity from that location. Users can then connect to the Access Point (which can typically adopt the router Wi-Fi settings) enabling extended wireless coverage, improved concurrent user counts and much more. Read more on access points below.
Concurrent User Count
How many active users can connect to a Wi-fi network at any one time?
Have you ever been using Wi-Fi at home or in the office and suddenly your connection becomes slower? The chances are, you are likely to have multiple laptops, smartphones, tablets, smart TVs all connected to a single router that is struggling to keep up with the demand.
Leading Access Point products have been designed to cater for businesses or individuals who require a much higher concurrent user count. A typical solution could allow for up to 150-200 concurrent connections per access point, with some products enabling up to 500+ Wi-Fi users, making it ideal for all types of businesses and organisations such as: schools, hotels, airports, stadiums, public venues / hotspots and offices.
Access points are continually improving as technology evolves, so ensure you look out for AC, HD or even mesh products, these will give you greater power and performance.
Maximum Required Range
With the huge variety of access points on the market, it is important to make sure that you know which one will give you wireless coverage across your desired site(s). For instance, if you need to provide WiFi for a home environment, a simple and straightforward access point will provide more than enough coverage.
However, if you have a larger site, such as a school or university or a larger office, then you will need a powerful access point that is capable to provide a greater solution, look out for AC, HD or mesh solutions and check the range of the particular product within its specifications.
Management
Simple home routers with integrated WiFi, or separate WiFi extenders typically have their own individual configuration interfaces, which is not ideal for SoHo/Larger deployments where configuration is concerned.
Modern professional WiFi solutions bring their respective AP's (and other network hardware) together under a single management interface - Look out for "WiFi Controllers", for example Ubiquiti's UniFi Controller.
Or why not both! Many IP cameras on the market tend to combine both outdoor and indoor features, providing you with an affordable surveillance solution that you can place anywhere, at anytime!
Power Requirements
Put simply, this is referring to the method that you are choosing to power your access point.
The two main ways are either power via a power cable (you must also be aware of the voltage if you use this option), or power via Power Over Ethernet (PoE), usually supplied by an injector or PoE Switch (again, you must ensure that the switch is capable of supplying the required PoE Standard- the same as the access point).
Indoor / Outdoor Use
When buying an access point always make sure you check if it's designed for indoor or outdoor use, or even both. For indoor use, Access points with 360° "omni" antennas are usually preferred, to fill the space with coverage.
For outdoor spaces where concentrated, directional coverage is often required, you should pick out an Access point that provides antenna options or is specifically made for outdoor use - see UAP-AC-Mesh or select airMAX products designed for this task.
Design / Mounting
From walls, to ceilings, to poles, most modern APs have plenty of mounting options so that they look professional and fit seamlessly into any desired environment. When looking at purchasing an access point it is worth considering where it will be deployed.
For example, if it is an outside AP, a pole mount would be ideal. Alternatively, if this is for school use, it would be better suited on the ceiling as there are no visible cables and it is out of reach, avoiding being damaged or tampered with.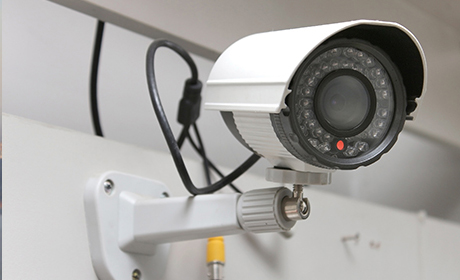 Not sure what IP camera you should buy? Read our guide.
See what to look out for when selecting your next switch.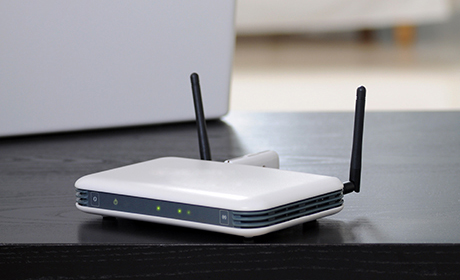 From broadband to LTE routers, read what to consider.