IP Cameras Buying Guide
An IP (Internet Protocol) camera is a type of digital video camera most commonly used for surveillance
IP cameras can directly send and receive data via a computer network and the Internet, which sets it apart from an analog closed circuit television (CCTV) camera, which needs an analogue card to be able to store footage on a computer. IP cameras come in a range of shapes and sizes, various mounting options, and flexible deployment environments such as indoor, outdoor, or both.
Why IP CCTV over Analog CCTV?
A lot of older systems are still based off of analogue CCTV technology. So what are the benefits of migrating/opting for an IP CCTV solution?
Compatibility. With IP CCTV, as you aren't limited to coax, the compatibility of a system enables you to integrate into any network, for both storage and monitoring.
Storage. As the footage recorded from an IP CCTV system is digital, storage is easily expandable. Whether this be via HDD expansion on your NVR, or utilising a NAS server on your local / external network.
Remote accessibility. Remote monitoring and cloud access of an IP CCTV surveillance system is made possible as the system is IP based. There are many different options available to enable remote access, including DDNS servers, cloud management apps, port forwarding as well as others.
IP Camera Types
There are many styles and designs when it comes to IP cameras. However, below are the main four types available:
PTZ (Pan,Tilt,Zoom) cameras can pan (move left and right), tilt (move up and down), and zoom in or out. Additionally, PTZ cameras are able to rotate 360 degrees to view an object directly below them. These can be manipulated remotely via software.
Dome cameras are half spherical-shaped cameras. These cameras are usually used when discreet applications are needed, or internally. They generally offer a much wider field of vision than bullet or box cameras.
Bullet cameras are stylish with a bullet-like shape. Some come with infrared lighting, making them ideal for day/night, and the can be easily mounted and positioned. More commonly used for exterior applications.
Box cameras are comprised of the camera body, lens, and power supply. This industrious design makes them extremely resilient to adverse weather and tampering, whilst still providing great image quality. Ideal for industrial applications, with harsher environments.
Indoor / Outdoor Cameras
Typically, indoor IP cameras are purchased either for live viewing, or for configurable recording (constant or trigger defined) to view at a later date / when necessary. They are also usually relatively simple to install and are mostly suitable for homes, schools or campuses, or businesses needing to maintain 24/7 surveillance on their premises, stock, or daily staff and visitor activities.
Alternatively, you can decide to go for an outdoor IP camera. This option is perfect for those that need to monitor public areas, parking lots, around buildings, and within a homeowner's front/back garden. Outdoor cameras are designed to be weatherproof and waterproof, with their airtight casing preventing natural elements from hindering their functionality.
Or why not both! Many IP cameras on the market tend to combine both outdoor and indoor features, providing you with an affordable surveillance solution that you can place anywhere, at anytime!
Lens Requirement
How large of an area do you want to view with the camera?
Generally, the focal length of the camera lens will be determined by the field of view requirements. The field of view, simply put, is a measure of how large an area the camera is capable of viewing. A shorter focal length lens captures more of the scene and therefore displays a larger, move general, field of view. Alternatively, a longer lens will magnify the scene and therefore decrease the field of view, providing a more specific perspective.
NVR - Storage Requirements
A Network Video Recorder (NVR) is a video recorder that is connected to your computer network and records video footage from the IP cameras without need of a direct connection between the IP cameras and recording device. In order to determine what size hard disk drive (HDD) you will need for your NVR, you will need to consider four key factors:
Resolution - The higher the resolution of your IP camera, the more space the recording will take up.
Number of IP cameras - The more cameras you have deployed = The more recording space taken up, and quicker too!
Period of time recording - If you are recording your premises 24/7, you will need an NVR with a large HDD. However, if your IP camera only records when motion is detected, for instance, you will only require a fraction of the space that a full-time camera demands.
How long your NVR will store the recordings for - Most NVRs will have a date-based auto purge which will automatically delete recordings after a certain number of days. It is important that you bear this in mind as the longer you keep the recording, the more space it takes up on the HDD.

Day / Night IP Cameras
Needless to say that one of the key reasons for installing an IP camera is for effective surveillance at all times. If day and night monitoring is something that you require, it is important to check whether you chosen IP camera supports this.
Most day/ night IP camera usually have an automatic infrared (IR) cut filter which provides a crisp, colour view during the day. This IR cut filter will then automatically adjust to provide a clear, bright image at night.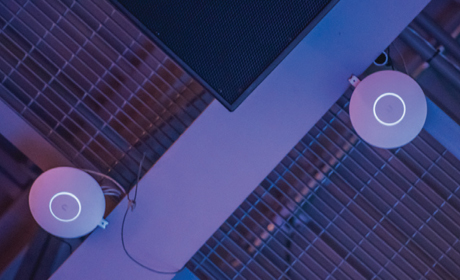 From AC to HD, see our best tips when choosing an AP.
See what to look out for when selecting your next switch.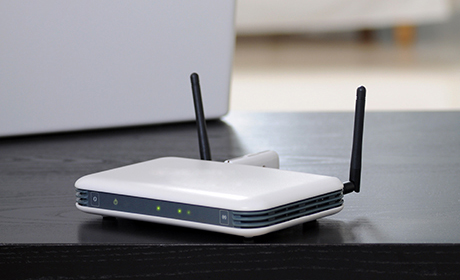 From broadband to LTE routers, read what to consider.