Network Switches Buying Guide
See what to look out for when selecting your next network switch, from ports, power requirements, manageability and much more.
A network switch, also called a switching hub, PoE Switch, bridging hub, and MAC bridge, is a computer networking device which can connect devices together on a computer network by using packet switching to receive, process, and forward data to the destination device.
Ethernet Port Count
The number of ports is a big factor to consider when purchasing a network switch. Typically ranging from 4 to 48 ports, it is important to consider the number of devices that you wish to connect to the network.
It is also important to consider how much data flows through the switch - for example, for high-bandwidth connections (like inter-switch connections) you may need to aggregate several switch ports to handle the throughput required.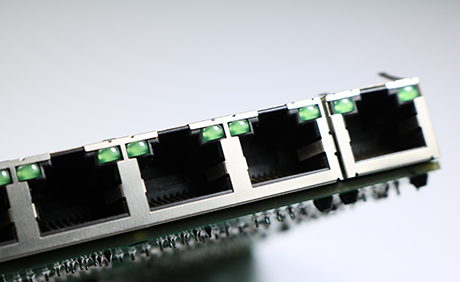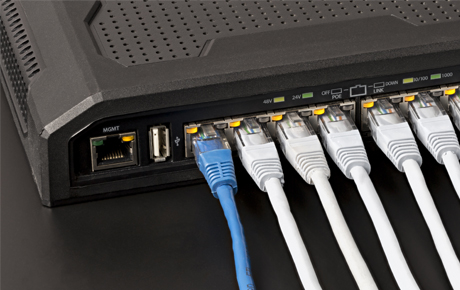 PoE Requirements
Many switches can also provide Power Over Ethernet (PoE) capability. There are several different types of PoE, including standardised (IEEE 802.3af/at) and passive. Switches may provide PoE-enabled ports on all, or a selection of the available ethernet ports. For example, if you have 8 ethernet ports, of which 4 are PoE enabled, this means that power can be delivered to PoE compatible devices, as well as data, from the PoE-enabled ports only. This is known as "partial PoE".
It is also important to consider what standards of PoE need to be supported. Lower power devices may be powered by 802.3af standard, while high power devices may require 802.3at, which can provide higher outputs. Not all PoE switches support all standards.
Manageability
Having a fully managed switch is very beneficial as it has features that can be customised or optimised, and are typically found in networks that require frequent changes, specific configurations or performance monitoring where resilient data flow is critical. Larger networks may deploy managed switches that support centralised management, which provides a significant savings in administrative time and effort. With these types of switches, the management platform is on the same interface as your devices, so they are all visible on and can be configured from one dashboard.
Popular managed switches, such as the Ubiquiti UniFi range, are all controlled using the same compatible software. This essentially keeps all of your devices controlled in one place. If you do not opt for a centrally managed switch, you will most likely have to have several management systems.
Or why not both! Many IP cameras on the market tend to combine both outdoor and indoor features, providing you with an affordable surveillance solution that you can place anywhere, at anytime!
Power Output Capacity
Measured in wattage, the maximum power output capacity of a switch, also known as maximum power consumption, generally determines how many PoE devices that you can have connected to your switch. However, as some devices have a higher power consumption than others, you will need to do basic math to calculate the total power consumption of devices in relation to the switches maximum power consumption.
For example, the Ubiquiti UAP-AC-LITE has a maximum power consumption of 6.5W, whereas the Ubiquiti UAP-AC-EDU has a maximum power consumption of 20W. If you wanted to connect 24 X UAP-AC-LITEs to a 24 port switch, 24 X 6.5W = 150W, meaning you can use a 24 port switch with the output capacity of 250W. On the other hand, 24 X UAP-AC-EDUs to a 24 port switch, 24 X 20W = 480W, meaning that a switch with higher output capacity such as 500W is required to support these devices.
Layer 2 and Layer 3
Network layers refer to conceptual communication functions described by the OSI Model, where Layer 1 is the lowest (physical transport medium) and Layer 7 is the highest (Application Layer)
Most switches typically interact with layer 2. Being layer 2, they restrict packets in a way that means broadcasts can still go to all devices connected to the switch, however, individually-addressed packets only go to the device that requested them (on the same subnet, known as a broadcast domain).
Layer 3 switches differ from layer 2 switches in that they can have multiple broadcast domains, and can also be configured to send packets to devices in other subnets that are available across the switch. Simply put, a layer 3 switch is like a router without a WAN port.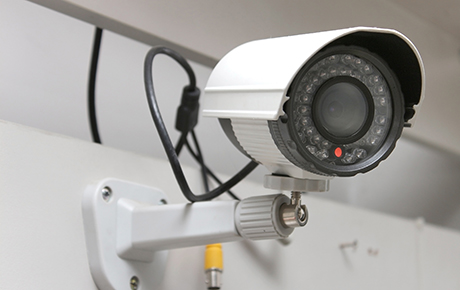 Not sure what IP camera you should buy? Read our guide.
See what to look out for when selecting your next switch.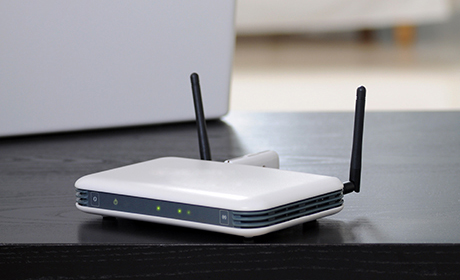 From broadband to LTE routers, read what to consider.